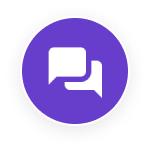 Terms & Conditions
By downloading or using the app, these terms will automatically apply to you – you should make sure therefore that you read them carefully before using the app. You're not allowed to copy, or modify the app, any part of the app, or our trademarks in any way. You're not allowed to attempt to extract the source code of the app, and you also shouldn't try to translate the app into other languages, or make derivative versions. The app itself, and all the trade marks, copyright, database rights and other intellectual property rights related to it, still belong to ByajBook.

Eligibility

Upon accessing the Service and Byajbook App, You affirm that:


You are 18 years of age or older.
You possess the legal capacity to enter into a contract or legally binding agreement.
You hold the right, authority, and capability to enter into this Agreement while adhering to all the provisions outlined in the "terms of use."
You are not assuming the identity of any individual or entity, and you are not misrepresenting your age or affiliation with any person or entity. Byajbook reserves the prerogative to terminate your usage if any misrepresentation of the aforementioned conditions is detected.
The obligatory information and Officially Valid Document(s) "OVD"/document details furnished by you are accurate, truthful, and pertain to you.
You agree (and by employing this App, you warrant) that you possess the legal capacity to procure and vend Gold, and to be bound by these Terms and Conditions.
Furthermore, through the use of the App, you validate that you are not registered under any relevant Goods and Services Tax Act of 2017. If during the course of your association with our App and/or any of our Business Partners, you do become registered under the applicable Goods and Services Tax Act of 2017, you commit to promptly informing our business partner about your change in status.
In the event of necessity, you will seek independent tax advice. These Terms and Conditions do not constitute any form of tax advice for you.
Byajbook Services

Byajbook Account - An account initiated upon registration with Byajbook to access the Services, encompassing the following aspects:


This account facilitates App access, allows browsing through the Service, and enables payments via UPI, debit card, credit cards, or net banking collectively termed as "Payment Gateway Services," which are permissible for Gold investment purchases.
The Company may also request supplementary information on a case-to-case basis. Access to the Byajbook Account empowers you to peruse Byajbook Services rendered by Byajbook.
To avail, enroll, or employ any such Service, you might need to separately register for such services by furnishing additional information, as mandated by the Terms of Use of those particular products/services.
Allows you to share and maintain Know Your Customer "KYC" details and information for underwriting objectives for other financial and non-financial products available on the App.
You hereby commit to the Privacy Policy applicable to the Finterscale entity. To access the Services, you require a mobile device or other supported device that satisfies the compatibility criteria for accessing the app and website, which are subject to change.
You are authorized to purchase Gold through the collaboration between the Company and Augmont Gold.
The Company grants You a limited, non-exclusive, non-transferable, royalty- free license to use the App/Platform for availing the Services.
The Platform Services encompass but are not limited to: (a) facilitating the purchase and sale of Gold, and (b) upholding records of your personal data and financial transactions in a secure and confidential manner.
Before placing an order and utilizing the Services, the User might be required to provide specific KYC documentation and other information as required by the Business Partner (Currently Augmont). This is subject to change.
This information may be solicited during registration or subsequently, during events like withdrawal of Gold purchase or doorstep delivery of Customer Gold.
KYC verification is executed based on the PAN Card issued to you. A clear image of your PAN Card is to be uploaded unless an e-PAN is provided.
Verification is conducted via the issuing authority's database, including Digilocker.
Services offered (purchase, sale, or transfer of Gold on Augmont's platform) are governed by Augmont's specific terms and conditions accessible at https://www.augmont.com/terms-conditions
Initial Gold purchase is strictly digital and pre-payment based. A 3% GST applies on purchases. No KYC is mandatory for purchases up to 29.999 grams of gold. A minimum of 48 hours post-purchase is requisite before selling the acquired gold.
The Company merely provides a platform for Users to transact Gold sale and investment. The Company is not liable for the products and/or services provided by respective Business Partners.
Data and information on the App do not constitute advisory. You are solely responsible for investment decisions and Gold purchases on the App.
The Company bears no liability for losses or damages arising from the use of the App/Platform or investments made via it.
App/Platform use and Service utilization: The Services are intended for personal use, and you agree not to disseminate Gold prices or descriptions on other media.
You commit not to copy, reproduce, sell, redistribute, publish, or modify any part of the information, content, or materials accessible on the App/Platform. You may download the App for personal, non-commercial use.
App/Platform usage that damages or impairs the platform or disrupts other users' rights is prohibited. You must not remove any copyright notices from downloaded content.
Order Placement
Gold can be purchased on the Platform via pre-payment. Once you place a purchase order and confirm the transaction, the Platform notifies Augmont.
Upon receipt of payments and satisfactory KYC (if applicable), Augmont issues an invoice confirming the Customer Order within three business days.
Company and/or Augmont retain the right to accept or reject a User at their discretion. Refunds are provided if orders are rejected.
Once a Customer Order is placed, cancellation is not permitted unless payment fails.
Augmont may also cancel a Customer Order if your information is deemed unacceptable.
Purchased Gold is stored with the Custodian in a vault on your behalf. You authorize Augmont to store purchased physical gold, such as bullion, coins, or jewelry, in a secured vault.
Upon storage in the vault, title for the purchased gold is transferred to you, as per Augmont's terms.
Storage is provided perpetually or as stipulated by Augmont. Security measures and insurance are taken.
The Platform and Augmont communicate to facilitate delivery of Customer Gold. If an address is not provided, certain actions are taken.
In case of non-delivery or unavailability of address, Augmont has the right to purchase Customer Gold at the prevailing price.

Pricing and Payment Policy

Prices on the App are linked to market gold prices, but variations might occur.
Payment options include third-party payment gateways and aggregators, or UPI applications.
Taxes apply as per government regulations. Specifics can be found in Augmont's terms.

Gold Delivery

Valid address and documents are needed for delivery. Delivery periods are specified by Augmont.
If a valid address isn't provided within the maximum storage period, contact is attempted, and further steps are taken.
Failure to contact results in Augmont's right to purchase Customer Gold.

Return, Refund, and Cancellation Policy

Coupon usage is verified within seven days. No minimum lock-in period for investment.
Payments are binding upon confirmation. Auto investing can be opted out.
Intellectual Property Rights Ownership of intellectual property rights lies with Byajbook Money or Finterscale entities. Unauthorized use is prohibited.
Material on the website and mobile application is protected by copyrights, trademarks, and other intellectual property rights.

Termination

Byajbook can terminate your contract without notice if terms are violated. Legal action may be taken for losses caused by your actions.

Limitation of Liability

Byajbook is not liable for indirect, consequential, or punitive damages arising from the use of Services. Services

Byajbook app allows users to add and manage transactions related to money borrowed and lent with or without interest with friends, colleagues and family. The app allows users to add manual notes regarding the debts and provides automatic calculations for the debts related interest and return amount. All the debts and transactions added on Byajbook are informal and do not represent any written agreement or legal contract. Byajbook app is a work in progress and every feature might not work as intended.

Account Creation

In order to use app and services users are required to sign up using their contact number. We further require user Name information and optional profile information like email address and alternate contact number. The user should provide accurate information and shall update the information on the app in case of modification.

The information that we request will be retained by us and used as described in this privacy policy.

User is solely responsible for his account and shall not share their password/OTP with anyone. Any activity carried out from the user account will be the responsibility of the user. Incase of security breach and unauthorised access of user account users should immediately inform the Byajbook team.

By creating an account on ByajBook app you agree to receive new debt and transaction related notifications, Promotions, service information and messages.

Subscription of Services
ByajBook provides both free and paid services You will be required to make payment of subscription fees for the use of the advanced features available on the Site. Under no circumstances shall the fees paid by You for the use of the paid features be refunded. The following payment options are available on the Site:


Credit and debit cards
Cheque
Net banking/Direct Debit payments from banks in India. A list of available options will be made available at the time of the transaction
Payment Wallets
UPI

To successfully subscribe to the paid services, the User is required to complete the transaction by making the payment for the services opted for.


Online Transactions and Payment Rules
When you use Services as provided by the Site, you may opt to transfer payment to your staff/employee(s). To process such financial transactions, the Site may use third-party electronic payment processors or service providers (ESPs). You permanently authorise us to instruct such ESPs to handle Account deposits and withdrawals from your account. You also permanently agree that in accordance with your requests as submitted, we may give such instructions on your behalf. You agree to be bound by the terms and conditions of use of each ESP, as appropriate. In the event of a conflict between these Terms of Use and the ESP's terms and conditions, these Terms of Use shall prevail.

Users should ensure that the instrument used to make the payment is his/her own. Users further understand and acknowledge the fact that ByajBook is not a bank, a financial institution, or a non-banking financial corporation. We maintain a nodal bank account for the services offered on the Site. All payment instructions made by Users are submitted to the nodal bank in order to effect the payment to other Users.

It is the sole responsibility of the Users to administer and manage the online banking and financial transactions and payments made through the Site. Users are solely responsible for acquainting themselves with, and complying with, all applicable laws of India, including those pertaining to online payments and transfer of funds through online and offline methods. Users have to be sure that they are complying with the requirements and regulations as framed by Reserve Bank of India (RBI) from time to time and any online monetary transaction in violation of the rules and regulations prescribed by the RBI and other applicable laws of India shall be solely attributable to the concerned User and We shall not be held liable in this regard.

In case the payment instructions issued by You are not effected for any reason, You will be intimated by WhatsApp or SMS or push notifications to the mobile no specified by you in this regard. We assume no further responsibility in relation to failed transactions on the Site.


Incorrect/ Misleading Information
You must ensure that the information/ documents provided by You on registration is correct, complete and not misleading. In case of any change in the information provided by You, You must promptly inform Us of such changes by updating Your details, so that We may communicate with You effectively.

Refund Policy


Refund of Subscription fee
The subscription fees paid for use of advanced features on the Site are non-refundable irrespective of whether the Services have been availed/ and or consumed. Your subscription plan will continue to remain active till the end of the subscription term and cancellation of subscription will not be allowed during the subscription term. Only in cases of any fraudulent transactions and/or error in transaction such as duplicity in payment and/or incorrect amount charged, we may refund the subscription fee at our sole discretion post successful verification.


Refund pertaining to transactions on the Site
We assume no responsibility and shall incur no liability in case of incorrect transactions and/or if ByajBook is unable to process the payment instructions issued by You owing to one or more of the following reasons:


Payment instruction issued by You including but not limited to account number and UPI pin is incomplete, inaccurate, invalid or delayed;
If Your payment account has insufficient funds/limits to cover the amount mentioned in the payment instructions;
If the funds available in your payment account are under any encumbrance or charge;
If your bank or the nodal bank refuses or delays honouring the payment instructions;
Occurrence of a Force Majeure Event;
Failure in the applicable bank or credit card service provider's system or network.
Consent to Use Data
You agree that ByajBook may in accordance with its Privacy Policy collect and use your information and technical data and related information.
ByajBook may use information and data pertaining to your use of the Services for analytics, trends' identification, and purposes of statistics to further enhance the effectiveness and efficiency of the Platform.
Subject to applicable laws, ByajBook may be directed by law enforcement agencies or the government and related bodies to disclose data in relation to Users in connection with criminal proceedings. You understand and agree that in such instances, ByajBook shall have the right to share such data with relevant agencies or bodies.
Third Party Services


Your Responsibilities

You should be aware that there are certain things that ByajBook will not take responsibility for. Certain functions of the app will require the app to have an active internet connection. The connection can be Wi-Fi, or provided by your mobile network provider, but ByajBook cannot take responsibility for the app not working at full functionality if you don't have access to Wi-Fi, and you don't have any of your data allowance left.

If you're using the app outside of an area with Wi-Fi, you should remember that your terms of the agreement with your mobile network provider will still apply. As a result, you may be charged by your mobile provider for the cost of data for the duration of the connection while accessing the app, or other third party charges. In using the app, you're accepting responsibility for any such charges, including roaming data charges if you use the app outside of your home territory (i.e. region or country) without turning off data roaming. If you are not the bill payer for the device on which you're using the app, please be aware that we assume that you have received permission from the bill payer for using the app.

Along the same lines, ByajBook cannot always take responsibility for the way you use the app i.e. You need to make sure that your device stays charged – if it runs out of battery and you can't turn it on to avail the Service, ByajBook cannot accept responsibility.

With respect to ByajBook's responsibility for your use of the app, when you're using the app, it's important to bear in mind that although we endeavour to ensure that it is updated and correct at all times, we do rely on third parties to provide information to us so that we can make it available to you. ByajBook accepts no liability for any loss, direct or indirect, you experience as a result of relying wholly on this functionality of the app.

The ByajBook app stores and processes personal data that you have provided to us, in order to provide our Service. It's your responsibility to keep your phone and access to the app secure. We therefore recommend that you do not jailbreak or root your phone, which is the process of removing software restrictions and limitations imposed by the official operating system of your device. It could make your phone vulnerable to malware/viruses/malicious programs, compromise your phone's security features and it could mean that the ByajBook app won't work properly or at all.

Disclaimer and Warranty


The use of the Services is at your sole risk.
You acknowledge and agree that Byajbook is not engaged in the provision, grant, or disbursement of any financial product. Byajbook is not and will not be responsible for any claim or for any damages suffered whether by the Users, the customers of the Users or any other person or party that are related, directly or indirectly, to or arise out of the use of financial products.
Byajbook is just a technology platform service provider and does not hold any licence to engage in any activities relating to financial products.
To the extent permitted by applicable law, the Services are provided on an "as is" and "as available" basis with no warranty of any kind.
Byajbook disclaims all warranties of any kind, express or implied, arising out of the Services, including warranties of merchantability, fitness for a particular purpose, satisfactory quality, accuracy, title and non-infringement, compatibility, applicability, usability, appropriateness, and any warranty that may arise out of course of performance, course of dealing, or usage of trade.
To the fullest extent permissible by law, Byajbook, its affiliates, and its related parties each disclaim all liability to you for any loss or damage arising out of or due to:



Your use of, inability to use, or availability or unavailability of the Services, including any Third Party Services;
The occurrence or existence of any defect, interruption, or delays in the operation or transmission of information to, from, or through the Services, communications failure, theft, destruction or unauthorized access to the Byajbook's records, programmes, services, server, or other infrastructure relating to the Services; or
The failure of the Services to remain operational for any period of time.



Not withstanding anything to the contrary contained herein, neither Byajbook nor any of its affiliates or related parties shall have any liability to you or any third party for any indirect, incidental, special or consequential damages or any loss of revenue or profits arising under, directly or indirectly, or relating, in any manner whatsoever, to these Terms or the Services. To the maximum extent permitted by law, you agree to waive, release, discharge, and hold harmless Byajbook, its affiliated and subsidiary companies, its parent companies, and each of their directors, officers, employees, and agents, from any and all claims, losses, damages, liabilities, expenses and causes of action arising out of the Services.
Term and Terminations
These Terms shall remain in effect unless terminated in accordance with the terms hereunder.
Byajbook may terminate a User's access to or use of the Services, or any portion thereof, immediately and at any time, for any reason, at Byajbook's sole discretion.
Upon termination these Terms shall terminate, except for those clauses that expressly or are intended to survive termination or expiry.
Notwithstanding anything to the contrary contained in the Terms, upon termination of a User's access to or use of the Services, all amounts or outstanding monies due by you in relation to your use of or access to the Services shall become immediately payable.
Modification and Update

ByajBook is committed to ensuring that the app is as useful and efficient as possible. For that reason, we reserve the right to make changes to the app or to charge for its services, at any time and for any reason. We will never charge you for the app or its services without making it very clear to you exactly what you're paying for.

At some point, we may wish to update the app. The app is currently available on Android – the requirements for system(and for any additional systems we decide to extend the availability of the app to) may change, and you'll need to download the updates if you want to keep using the app. ByajBook does not promise that it will always update the app so that it is relevant to you and/or works with the Android version that you have installed on your device. However, you promise to always accept updates to the application when offered to you, We may also wish to stop providing the app, and may terminate use of it at any time without giving notice of termination to you. Unless we tell you otherwise, upon any termination, (a) the rights and licenses granted to you in these terms will end; (b) you must stop using the app, and (if needed) delete it from your device.

Changes to This Terms and Conditions

We may update our Terms and Conditions from time to time. Thus, you are advised to review this page periodically for any changes. We will notify you of any changes by posting the new Terms and Conditions on this page.

These terms and conditions are effective as of 2021-06-13

Contact Us

If you have any questions or suggestions about our Privacy Policy, do not hesitate to contact us at support@byajbook.com.